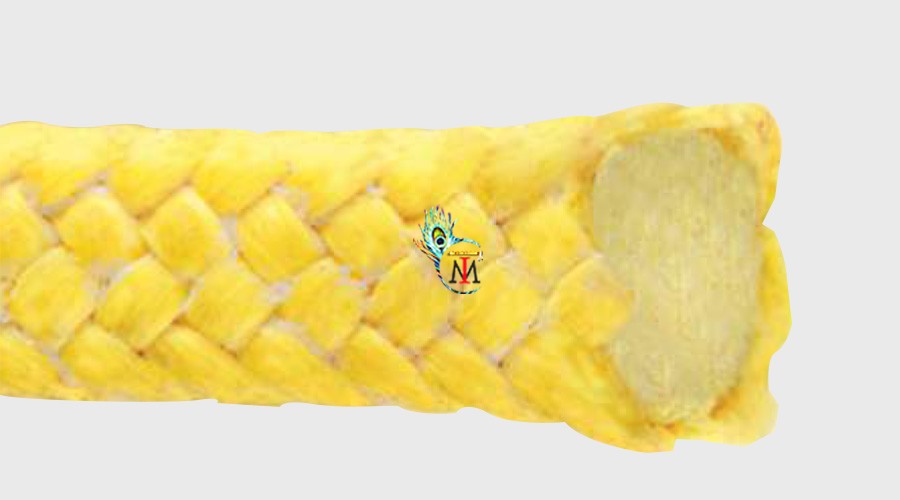 By Fluid Sealing Asbestos & Non Asbestos Gland Packing
MI-3908 is a duplex braided packing braided from a unique copolymer fiber yarn. This packing is impregnated with PTFE (Polytetrafluoroethylene) dispersion with further incorporation of a break-in and surface run-in lubricant. The PTFE dispersion makes the packing dense and conformable while enhancing the ability of the packing to be easily installed and removed with excellent pliability. The break-in lubricant lowers the coefficient of friction of the packing and ensures cooler shaft runs during longtime run of the equipments, thus, avoiding erosion of sleeves/shaft. This packing has very high strength and tenacity resulting in an excellent resistance to abrasive media. The packing also shows very good resistance to corrosive and aggressive media.
Also Available : MI-3908PL - Pure Aramid Filament Packing With Proprietary PTFE Based Dispersion.