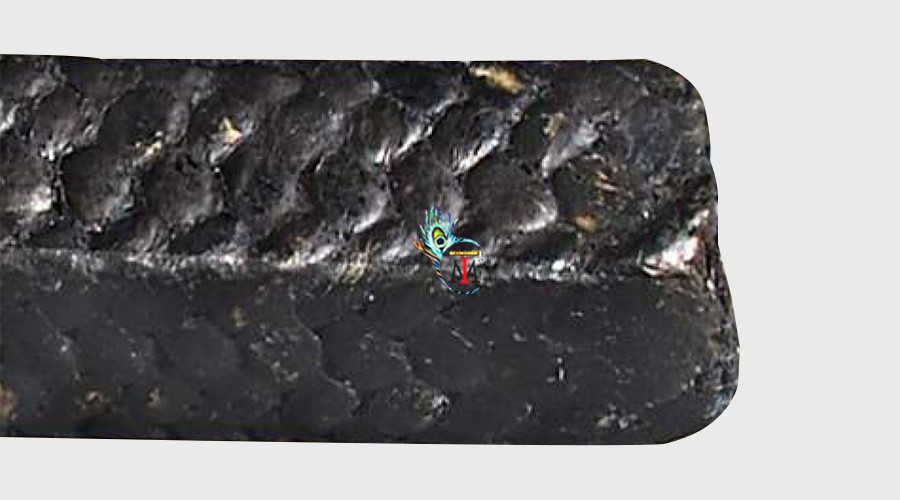 By Fluid Sealing Asbestos & Non Asbestos Gland Packing
MI-31007 is a duplex braided packing interbraided from a unique Copolymer Fiber yarn (Aramid Filament Yarn) in conjunction with high structural Amorphous Carbonaceous yarn. This packing is treated with custom made "HIGRAPH" dispersion with further impregnation of a break-in lubricant. The dispersion makes the packing dense & conformable while enhancing the ability of the packing to be easily installed and removed with excellent pliability. The break-in lubricant lowers the coefficient of friction of the packing and helps the packing dissipate the excessive heat generated during long-time run of the equipments and, ensure cooler shaft runs without wear. This packing has very high strength & tenacity with an excellent resistance to abrasive media. The packing also exhibits considerable resistance to aggressive media without being too harsh on shafts/sleeves.
Also Available : This packing can also be made available with a Hollow core of Elastomeric Cord for better memory & resiliency.